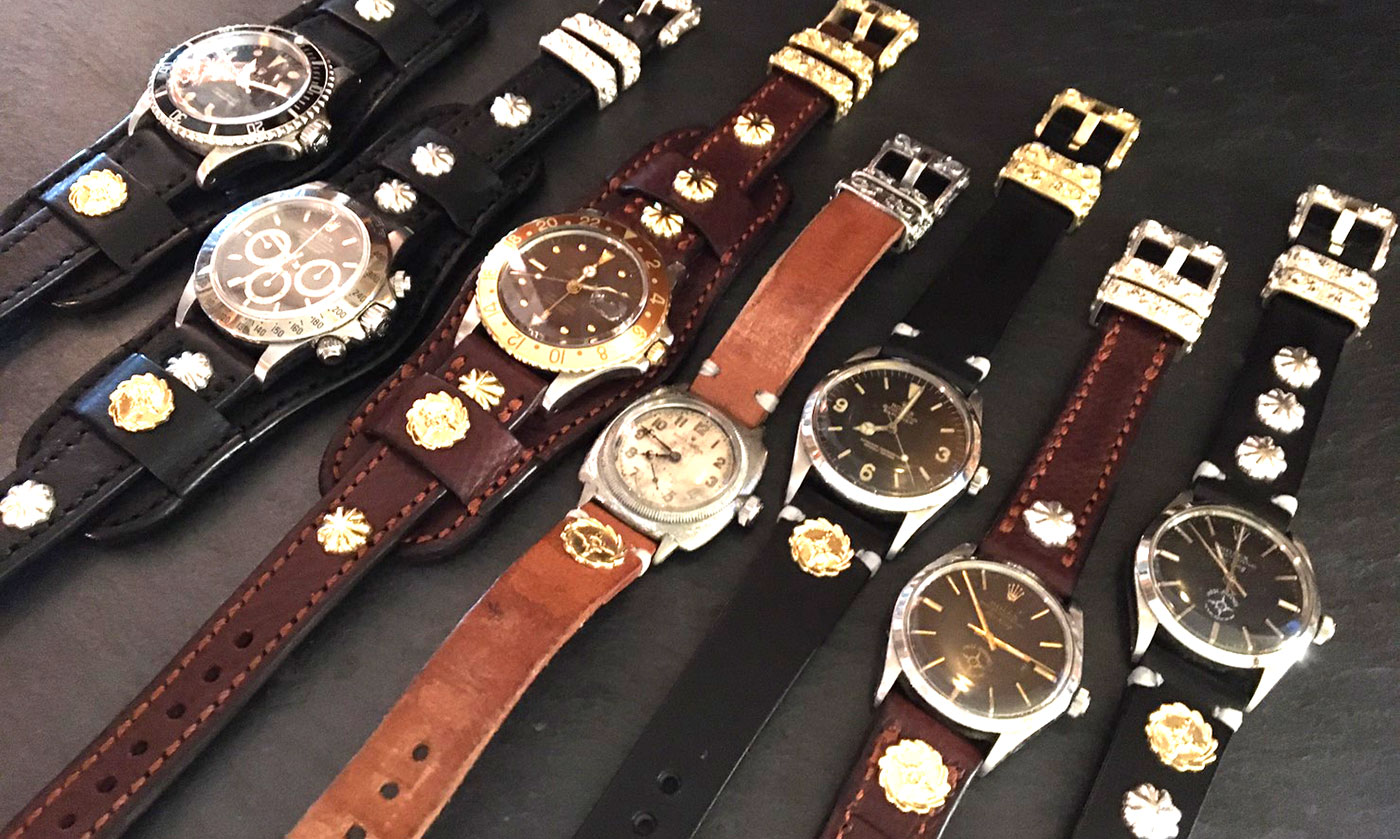 All 72 types
It is sold only for the belt. The clock must be prepared by the customer.
It takes about 2 weeks to produce.
Click here for all 72 types
Online Shop >>
Private Case
We accompany this case to customer who buy watch belt.
Watch Belt for Rolex
Material : Butero / Minerva Box
Butero : Leather that is tanned by traditional techniques called Tannin tanning (Vegetable Tanning) in Italy. This belongs to the highest class product.
Minerva Box : Leather with beautiful texture of Badalassi Company in Italy.
Belt width 16mm
Oyster First / Bubble Back and more
Belt width 18mm
Air-King / Datejust / Daydate and more
Belt width 20mm
Daytona / Submarina / Sea-Dweller / GMT Master / Explorer / Explorer II and more
Click here for all 72 types
Online Shop >>